High-performance delivery: The digital transformation of Australia Post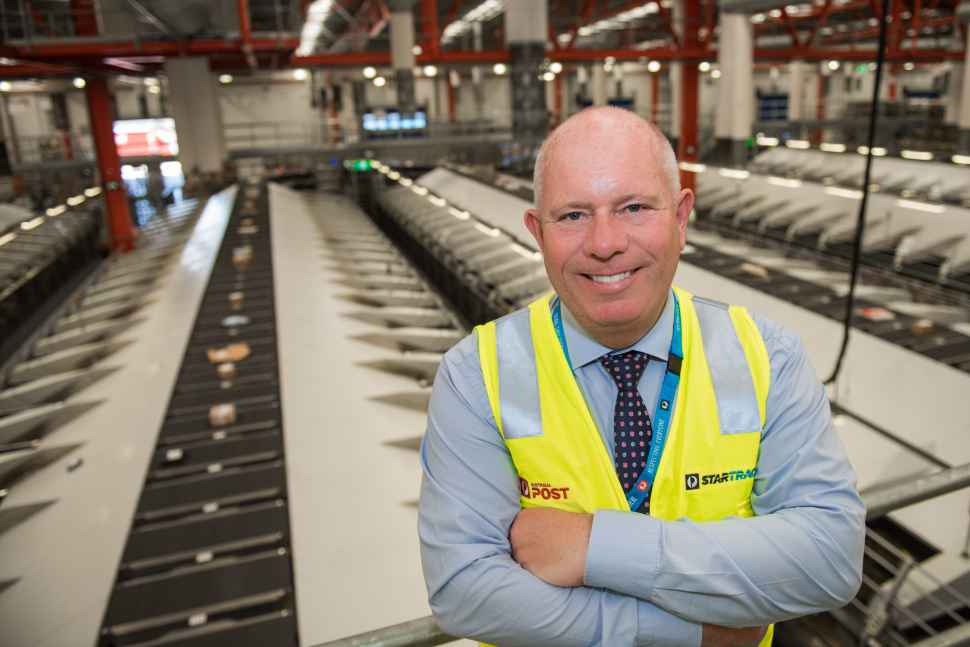 In response to changing consumer needs, Australia Post and StarTrack has transformed into a successful eCommerce business. Bob Black, Group Chief Operations Officer and Executive General Manager, eCommerce Delivery, has been key in leading the change with a focus on high-performance leadership.

Heritage goes high-performance
"We've always been focused on the community and the consumer," says Bob, who joined the team in late 2014 to revitalise the organisation's strategic plan. He was intrigued by the opportunity to reshape the business' approach to the eCommerce boom to better connect with customers and consumers. "The business has moved from a traditional letters business to an eCommerce delivery business so everyone – from posties to top management – is committed to our transformation into a 21st-century online delivery company with international capabilities." Bob explains that the strategic change looked for greater connectivity and efficient use of assets across all operations and was an opportunity to drive a cultural shift.
Delivering change 
"We had to look at the culture of the company to work out how we would deliver a whole business transformation," says Bob. "We began by thinking about leadership and what framework to put across our high-performing leadership team." He was rigorous about managing this process with constant, honest feedback. Once the group at the top is in genuine agreement about the culture to take the strategy forward, the cascading effect to the rest of the organisation quickly gains traction. "Strong leadership is about authenticity and being honest with your workforce," says Bob. "You can have as much debate as you want behind closed doors but you have to arrive at a decision as one team with one voice and stay focused on what's going to make a difference. We needed to build this culture from the mix of people we had in the organisation and bring all of them together."
Connecting with customers
High-tech innovations are being devised and introduced rapidly across Australia Post and StarTrack services to ensure customers are globally connected. "The common theme in our business is to serve the customer and that's been a great basis for our delivery transformation plan," says Bob. Nearly 200 different projects are bringing together the letters and parcels network, with customers at the centre of everything the business does. Following strategy expos in Melbourne and Sydney, where 250 customers and 1000 employees were presented with an interactive showcase of around 30 programs of work, surveys revealed a significant improvement in the belief in the overall transformation strategy. "Creating an environment to 'touch and feel' key components of the business strategy helped to create a real understanding and connection to the initiatives," says Bob.
Investing in talent 
As part of their quest to develop leaders within the company, Australia Post delivered gender pay parity across its workforce in 2017. This achievement is the result of a focus on improving the representation of women and trialling the removal of personal information in job applications to prevent any unconscious bias. "We have flexibility and a good gender mix across our workforce but we were under-represented in the warehouses and delivery centres," says Bob. "We're changing that through the 'Our Women in Transport' program and the dynamics are shifting across our enterprise."
Empowering an organisation to lead
A key part of Australia Post's transformation has been leveraging its existing infrastructure and personnel to provide outstanding delivery experiences. The postie is an intrinsic part of this, with the teams now woven into parcel delivery operations. The shift has been swift: posties delivered 20 per cent of Australia Post's small parcels and packets two years ago and are now predicted to deliver over 40 per cent in 2018. Other innovations include an on-demand service whereby online sellers can arrange for posties to pick up parcels while they are delivering to that area. There are plans for an integrated system with merchants for return parcels that credits the customer's purchase as soon as the postie scans the package on pick-up, plus external apps for reporting dangerous footpaths or other hazards to councils.
Focus for 2018
"We're running development programs for all 25,000 frontline employees across our eCommerce Delivery business, focusing on leadership, empowerment and customer mindset," says Bob. "We recognise that great ideas come from interactions with our customers and we're empowering our entire workforce to deliver real improvements."
Partners in performance
Andrew Meikle, founder of high-performance research group The Meikle Files, works with Australia Post and StarTrack. He reveals what he's learnt about leadership education:
How did you become involved in leadership coaching?
"In 1988, I was one of 12 contracted athletes in the original Uncle Tobys Ironman series but I wasn't winning. To work out why, I started interviewing athletes who were winning. I've now spent almost 30 years building a research bank on individual and team high performance, including interviews with Nelson Mandela, Tesla's Boryana Dineva and Jim Lovell, commander of the Apollo 13 mission. It takes a long time to develop a research bank like ours with thousands of subjects. We get to who's the best in the world at something and identify how they do it, from a psychological and a practical stance."
How are you helping to transform the leadership of Australia Post and StarTrack?
"We start from the top because people need proof from above that certain principles are being followed before they're disseminated below. This year, we're going to a very wide group of leaders to take the same high-performance principles deeper into the organisation. The business is realigning its philosophy and modernising itself and I'm a part of that journey. They're taking the best of their history and leaving the rest of it behind. There's a cohesive team at Australia Post and that means they have a greater chance of producing the level of performance required for the transitions they're undertaking."
Hard work recognised 
As well as revitalising the culture, Bob's approach to leadership has had tangible benefits: the company's before-tax profit in the parcels business for the last financial year was up 4.8 per cent to $299.7 million. Bob was also recently named Transport and Logistics Executive of the Year at The CEO Magazine's Executive of the Year Awards in November 2017 for his personal contribution in leading transformational change in a competitive environment.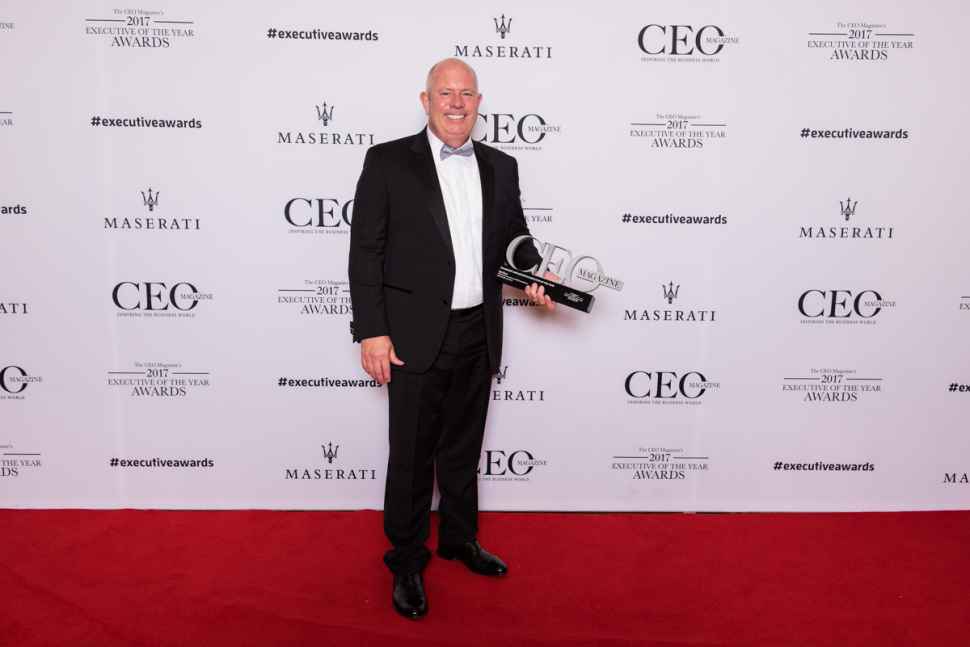 Bob Black, Group Chief Operations Officer and Executive General Manager, eCommerce Delivery receiving the Transport and Logistics Executive of the Year award at The CEO Magazine's Executive of the Year Awards.